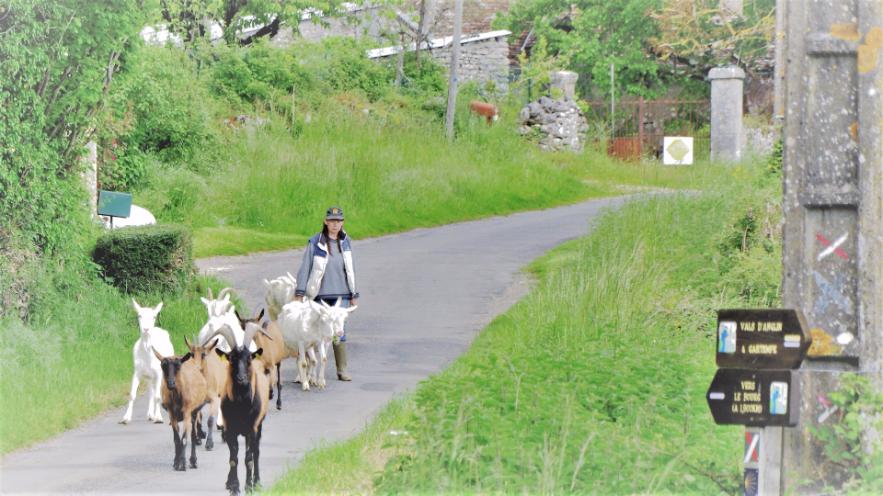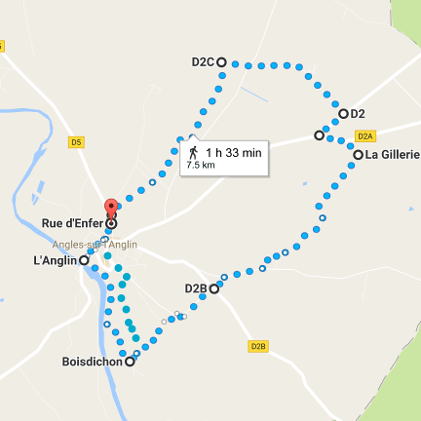 Walking in and around Angles sur l'Anglin is peaceful with a variety of circuitous routes of different distances. Soothe the stresses of life whilst you enjoy the countryside around one of the 'plus beaux villages de France'.
Walking routes are easy to moderate on the flat. Some have gentle slopes, others are more challenging. Steps from High Town to Low Town lead to the river in the valley. Then climb and return by a different route.
Spectacular views, shaded forests, fields of sunflowers, flora and fauna can be seen according to the season whilst walking along well signposted chemins.
A4 printouts of walking and cycling routes lasting less than two hours will be produced for guests.
WALKING MAPS are available at Office du Tourisme / Tourist Office. NOTE: There have been recent administrative changes at local and regional tourist offices and for their websites.
To check availability for a DOUBLE or SINGLE room