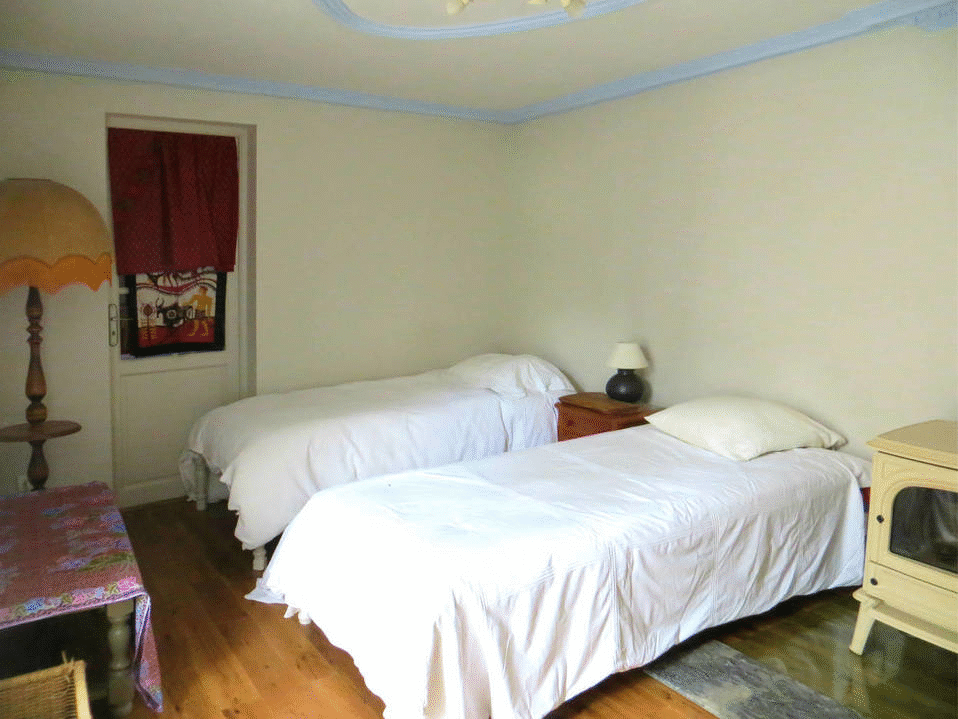 This room is not always available.
Two single beds 200cm x 100cm
60 euros per night per room including breakfast and taxe de sejour
No other service fees
Cash / Cheque payment. ~No bank card facility - see Payment and Meals
As listed on Airbnb
Usually white bed linen - Towel provided
Basic wash facilities with toilet and sink across courtyard
Hot water from kettle
Shower over bath available at negotiated times.
Shuttered door onto courtyard
Email for availability:
Sweetpeainfrance@gmail.com
Un lieu tranquille dans un de les plus beaux villages de France

A bedroom in a private house available with brea
kfast.
Une chambre à lit dans une maison privée disponible avec le petit dejeuner.